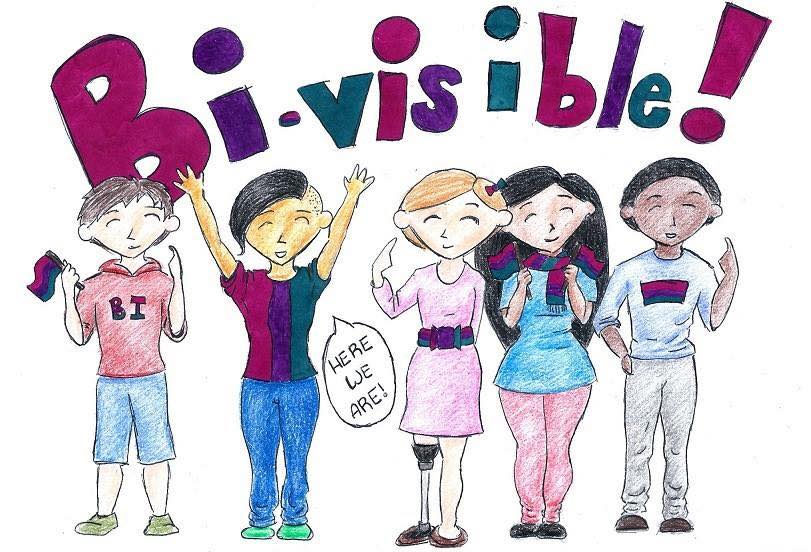 Bisexual Health Awareness Month begins this week with a focus on the health needs and experiences of bisexual+ and transgender* youth.
Bisexual+ and transgender* youth often face discrimination at home, in school, and within their communities through biphobia and transphobia. While there is not a lot of data and research on this particular intersection, several reports and studies have found the following information:
A report by the Human Rights Campaign highlights health disparities and related challenges of bisexual+ youth. In this report, 1 in 4 transgender and 1 in 5 other gender-expansive youth identified as bisexual.
Transgender* youth have several unmet sexual and reproductive health needs, and they often go without clinically and culturally competent sexual health education and healthcare.

In one study

, nearly 60% of ethnic minority transgender youth traded sex for money or resources.
A recently released report by the Movement Advancement Project focuses on the overrepresentation of LGBT populations in the criminal justice system, particularly transgender* youth and youth of color.
In another report by the Human Rights Campaign, 37% of gender-expansive youth reported being harassed at school and 25% reported being harassed online. Forty percent of gender-expansive youth also reported being excluded by peers frequently or often. This report provided several recommendations for parents/caregivers, educators, and advocates to better support and affirm gender-expansive youth.
Safer sex education and healthcare that is inclusive of bisexual+ and transgender* youth is critical in improving their health. More work is also needed, especially in schools and communities, to address the negative impact of biphobia, racism, and transphobia on youth.
Today's Featured Resources: Bisexual+ and transgender* youth of color in NYC, know your legal rights! This video by Streetwise and Safe (SAS) can help. Also, if you need someone to talk to, you can reach out to the Trans Lifeline at 877-565-8860 (US) or 877-330-6366 (Canada).